Gaudi (1987 Expanded Restoration)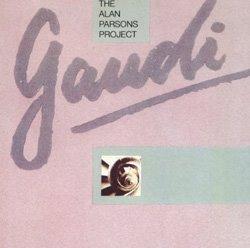 The Alan Parsons Project music can be defined as mainly rock. They create concept albums revolving around different ideas or people, such as Edgar Allan Poe, and for this particular concept album Antonio Gaudi served as the inspiration. Gaudi was a Spanish modernist architect whose buildings still stand as monuments of his genius. Among his very impressive work is La Sagrada Familia Cathedral in Barcelona, which is considered his masterpiece even though it remains unfinished. Several musicians and singers contribute to the Project's vision. It is for a very specific audience as the music varies. 
This project was originally released in 1987 and you can definitely tell. It's filled with power rock ballads, and not the timeless type of power rock. Traditionally, The Alan Parson's Project has several artists contribute to the albums, not the album as a whole but to individual songs. The Gaudi project is no exception. This amalgam of talent can prove divisive and incoherent yet at the same time it works. As a whole the album does have too many styles but if taken individually, the songs are good within their own right. 
The Gaudi project can be described mainly as power rock. Some tracks are instrumental but what's consistent is the intensity that keeps building. The lyrics are a bit obvious, sticking to the main theme, Gaudi and his work La Sagrada Familia. In fact, the album begins and ends with an eight-minute instrumental track by the same title. None of them really seem to capture the magnitude and complexity of Gaudi's work. The last song "Paseo de gracia" is perhaps the only one that obviously reflects their inspiration. It features an acoustic Spanish flamenco style that is reminiscent of their inspiration while remaining conceptual. As for the other tracks, they are all very different and the lyrics seem to take the idea in a more liberal sense.
The Alan Parsons Project's Gaudi is an album that established fans probably will truly enjoy, but it might be a bit difficult for those not familiar to understand.