Circus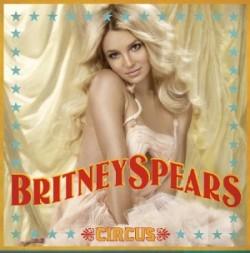 In a past life, I put Brit-Brit tracks on my iPod for the gym. Manufactured sounds make my booty shake, and no matter how high-minded I may be about independent music, I can appreciate pop anthems and radio hits. In my present state, I have compassion for the ubiquitous starlet, her public breakdowns, and her compulsive need to set the record straight in her own tangled way. The spotlight is a heat lamp. Wouldn't you act a little wonky if you were living under a fry warmer?
Circus is an album for a very specific audience, despite its mass market appeal. If you do not have a deep, abiding love for Auto-Tune, you probably already know Britney albums are not for you. It's been ten years since the scantily clad Mouseketeer showed up, breathless as she sang "Baby, One More Time…" and hijacked public discourse about virginity, fame, the South—and later, failed marriages, and negligent parenting. Unlike her predecessors in pop stardom, like Madonna, we have had a front row seat—via celebrity gossip blogs and trashy magazines—to every Spears mishap. If everyone were watching, wouldn't you feel like you were in the center ring, too?
Circus is like most other albums by the erstwhile Mrs. Federline, marked by several tolerable chart-toppers and a lot of filler. "Womanizer" seeks to apply the repetitive syllable formula of hits like Rihanna's "Umbrella" and Flo Rida's "Elevator," and in the same way, it retains the addictive quality of dancing in front of a strobe light. "Circus" uses the same formula while explaining, "There's only two types of guys out there/Ones that can hang with me and ones that are scared." "Kill The Lights" finds the Britster talking to the paparazzi about her "close-up," wondering, "Is that money in your pocket or [are] you happy to see me?" I wonder if this is a nod to her paparazzo-ex who has mysteriously disappeared below the Mexican border. Are we to believe she (or more likely, her handlers) killed the lights on their affair and perhaps his sleazy photog career? Like I said, it gets bright under the lamps.
Remember when you learned about syllables in elementary school and they made you clap the word as you enunciated? There's something about pop music that throws this clapping-syllable relationship out the window. Spears reminds us of this common affliction on "Shattered Glass," which ends up as a choppy "gla-ee-yas." Glass: one. Gla-ee-yas: one, two three. See the problem?
The most disturbing track is "Blur," which plods along without rhythm and seems to be about date rape, if not a horribly disempowering sexual encounter (depending, of course, on who you ask).
Can't remember what I did last night
Maybe I shouldn't have given in, but I just couldn't fight
Hope I didn't, but I think I might have
Everything, everything is still a blur.
It may be a metaphor for the confusing glare of fame, but Britney's troubled past also finds ways of resurfacing in her music and her everyday exploits. I'm happy our girl has put her underwear back on—literally and figuratively, I suppose—and headed back to the studio, but you should only pick up Circus if you need a new shiny coaster for a sweaty can of soda or really like to deconstruct celebrity culture by drowning in it. Reading about Britney is enough of a circus for me. I can pass on the musical interpretation.