Chicana Sexuality and Gender: Cultural Refiguring in Literature, Oral History, and Art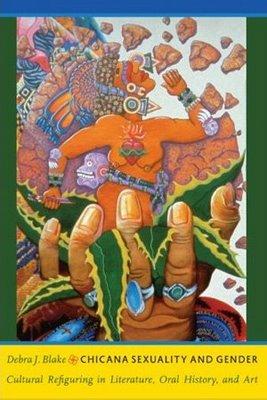 Debra J. Blake, a professor in the department of Chicano Studies at the University of Minnesota, revisits an old topic in her book Chicana Sexuality and Gender. Many Chicana feminists and writers have wondered, analyzed, and interpreted the roles of archetypal figures like La Virgen de Guadalupe, La Malinche, La Llorona, and the mother earth goddesses in their own ways—that is, to decipher the symbols of each iconic representation; however Blake has gone in another direction altogether by introducing the relationship between these important characters and those of regular working class and semi-professional Mexican American women. She uses oral histories and personal interviews to weave together the influence and existence of Mexican female iconography on the lives of these particular women. 
Blake brings a new perspective to Chicana Studies through these oral histories and her own analysis of the meanings of these figures on the lives of these women. Through various cultural expressions, Blake's book reveals both Chicana feminist thought and the reflections of women who are not necessarily feminists. She balances both viewpoints and never tries to be forceful or overly aggressive with her own opinions. Instead, she relies heavily on anecdotal evidence from her different subjects, allowing them to tell their stories; Blake simply fills in the details and offers explanations and backstory to each figure. Chicana Sexuality and Gender is a much welcome addition to the canon of Chicana feminist theory.