The Cinematic Life of the Gene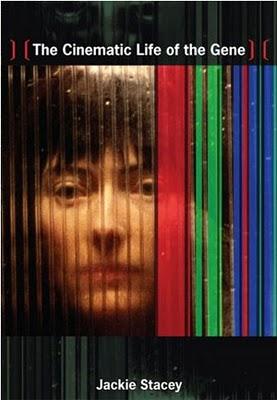 The Cinematic Life of the Gene is a challenging and complex collection of essays that uses cinematic representations of genetics and cloning to consider the cultural impact of genetic breakthroughs. Jackie Stacey draws on some of the most well known theoretical works regarding cinema, art, and the body to consider the fascinating link between cinema and genomics. Her essays cite everything from feminist and psychoanalytic theory to theories of passing and reassemblage. It is the text's interdisciplinary nature that makes it both challenging and significant; cinema scholars, scientists, and feminists alike will find this work compelling. Still, The Cinematic Life of the Gene roots its examinations in the moving image, and serious scholars of the cinema (and particularly of science fiction cinema) will benefit from this "cultural study of film."
Stacey's work centers on an interesting premise: that cinema is uniquely tied to the science of cloning, since both are "technologies of imitation" which illustrate "a fascination with the boundary between life and death, and with the technical possibilities of animating the human body." More than their fascinations with life and death, however, Stacey is interested in how scientific conceptions of cloning and genomics work concurrently with cinematic representations in creating "aestheticized forms of envisioning the human body." In other words, scientists and filmmakers alike have visually codified genetic manipulation as a means of understanding and coping with its cultural and social ramifications. Stacey examines these attendant fears and desires surrounding genetic manipulation, referring to them as "the genetic imaginary," a theoretical and cultural space in which "the fears and desires" around cloning and genomics are expressed and explored. She utilizes analyses of films from multiple genres (science fiction, the art-house thriller, feminist independent film, and body horror) to examine how fears surrounding genomics are expressed through both narrative and visual structure.
Stacey's explorations of the cultural impact of genomics on the psyche are fascinating but rather overwhelming, particularly because of her heavy dependence on prior theoretical works by the likes of Jean Baudrillard and Walter Benjamin. Unfortunately, Stacey focuses so heavily on explicating her predecessors' works that she tends to obscure her own thoughts; her contributions to these theories get lost amongst the jargon of her theoretical ancestors. Stacey serves her reader well by anchoring her arguments in popular works like Gattaca and Alien: Resurrection, making her work more approachable and comprehensible. She succeeds when she pares down her writing and engages with fewer theoretical texts in an essay; for example, she provides an inspired and fascinating examination of feminine masquerade in the science fiction film, applying the theories of well-known feminists Luce Irigaray and Mary Ann Doane to constructions of men in narratives of cloning.
The Cinematic Life of the Gene is not for the novice cinema or science fiction scholar, but those seriously engaged in a cultural study of the moving image or genetics would serve themselves well to tackle it. Scholars aligned with feminist and queer theories will also find rich fodder for thought in Stacey's attentions to feminism, gender, and sexuality on screen.