Demeter Fragrances ½ oz. Purse Spray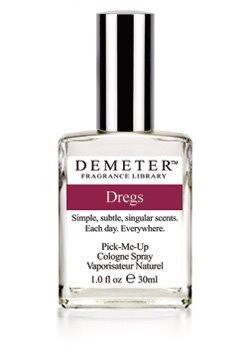 Demeter Fragrances now offers a half-ounce purse spray for girls who can't have just one, need variety, and find it impossible to make up their minds. With over one-hundred scents to select from, the small size is in this case a positive—these petite cylinders are both portable and convenient. At a reasonable ten bucks per "flavor," you can choose to reek of anything from angelfood to ylang ylang (a much-missed pal once had an allergic reaction to some ylang ylang in a massage oil, and the subsequent rash... nevermind). They do not use unnecessary packaging, and they don't test on critters. 
Demeter has always appealed to me because they're willing to offer a scent of the unconventional, the suggestion that females need not be "sugar and spice and everything nice." The world also contains bamboo, beet root, black pepper, dry champagne, cypress, dust, hay, smoke, lobster (everyone: read David Foster Wallace's collection of essays Consider the Lobster while listening to "Rock Lobster" by the B-52s) and smoke and tobacco. What is the scent of a feminist? You get to choose. Their plain label and basic design also always struck me as a pleasant respite from some of the insulting fairy-tale frippery the pervades the fragrance industry. Wear Demeter to smell good in a variety of ways, either scent du jour or eau de moment: this purse size slides conveniently into bookbag, backpack, or pocket.