Heart of the Old Country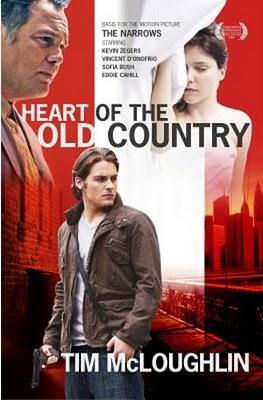 Mike's life isn't going anywhere quickly. A townie car service driver who lives with his widower father, he barely tolerates his girlfriend of four years, Gina, and spends most of his time contemplating an escape from his South Brooklyn stomping grounds. After a friend is brutally murdered with Mike driving the assailants' getaway car, Mike doesn't flee. Instead, he accepts a coveted job working for one of the local mob bosses running packages—contents unknown—between an Ethiopian hustler and a house full of Hasidic Jews.
His tough guise doesn't last long, though. While some of the guys on the block take his avoidance and silence for stoicism and strength, Mike has never been so unsure of himself. But if there's a feminist lesson hidden in this novel about macho neighborhood alliances and the strains of father-son relationships, it is that being uncomfortably pushed to understand the essence of your place in this messy world can yield a breakthrough in personal consciousness—and maybe a bit of happiness in the end.
Writer Tim McLoughlin, a Brooklyn native, has a keen eye for detail and balances romanticizing class stasis, mid-20s existential dilemmas of upward mobility, and being true to one's past. His writing is engaging without extraneous detail, and his fiction is so wholly believable that it almost reads as memoir.
Heart of the Old Country is a thoroughly enjoyable novel that kept me up reading into the night on several occasions. It's easy for a writer to slack off at the end of a book—after all, your audience is either still with you or long gone. But a final plot twist mere pages from the story's end was such a perfect, genuine surprise that I nearly clapped my hands in glee. Rather than being depressed by the novel's potentially disheartening themes, I could barely put this book down and was genuinely disappointed when it ended. I highly recommend this page-turner to anyone looking for a tale of youthful angst, unfulfilling work, and complicated relationships.