Hot Boy Shorts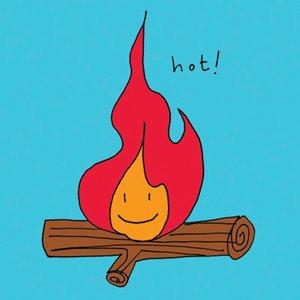 GirliePants is a fun company that creates cute and ironic designs for underwear and tank tops. The pair of underwear that I was sent were a royal blue color with a wickedly cute drawing of a flame on the butt that simply said "Hot" underneath. The design of the image is wonderfully playful, and I think I would wear the underwear all the time if they were actually comfortable.  Maybe mine were a size too big, but I experienced the underwear riding up my ass all day long. The cut on the boy shorts is simply awkward. The short part is too short to be considered shorts, but they're longer than plain-cut underwear. 
In spite of the cut, the actual feel of the underwear was great. GirliePantss uses American Apparel for all of their designs so you know the cloth is going to have that soft feeling that is totally addictive. I wear American Apparel's boy brief underwear as though it's my uniform. If GirliePants decided to put their designs on a more comfortable cut of underwear, I would buy all of my underwear through them. The boy shorts from GirliePants are $14, compared to the $10 that American Apparel charges you for the same pair sans-cute design. I think an extra four bucks for some spunk is well worth it.
A final note: I'm curious about companies that use American Apparel for their clothing items. While American Apparel does create incredibly comfortable clothing in a socially responsible way, their advertisements are horribly sexist at best. Regardless of their labor practice ethics, why would a feminist (or at least female-friendly) company use products of a corporation that is known for its blatant objectifying advertising and an owner who has multiple sexual harassment charges filed against him? And yet, we still use their clothing for our feminist designs and I'm addicted to their underwear, socks, and thermal shirts.
While I love GirliePants's funky designs and their desire to do something different, I challenge them to use a more comfortable cut for their underwear and to find a company for their clothing items that does not objectify women. And maybe my challenge for GirliePants is one that I need to make for myself as well.