The Incident at New Providence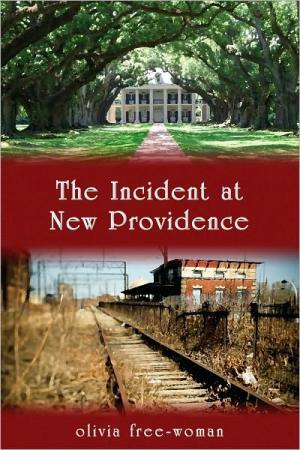 The Incident at New Providence begins with the uncomfortable reunion of two sisters who can fairly accurately be called Country Mouse and City Mouse. At that point, however, any resemblance to a cute children's story comes to a screeching halt. Olivia Free-Woman has written a story with racism, sexism, sexual abuse, abortion, small town politics, and a lesbian heroine that feels entirely plausible. As with most entertaining fiction, the back story evolves throughout, leaving the reader intrigued without feeling too much in the dark. The action moves the story forward as Terri (City Mouse) discovers things she wishes she hadn't about some of the people she grew up with, and her big sister Grace struggles to keep her from getting into trouble.
The Incident at New Providence isn't so much a mystery as a story about two sisters whose reactions to the same childhood trauma took them in entirely different directions. The resentment and misunderstanding between them begins to dissolve as the assumptions they have made about each other for decades are proven wrong. Terri comes to town with the smug notion that she has grown up and moved on while her sister has remained in town to hide from reality. She quickly discovers that Grace possesses a quiet strength that leads her to stand by her convictions and work to make life better for the next generation. While many of the customs of this small town disgust Terri, including the strong divide between Black and White residents, it becomes clear that there is a delicate balance that the town has struck which allows an ugliness to exist beneath the surface.
The only complaint I have about The Incident at New Providence is that I finished reading it too quickly. At 142 pages, it is a slim volume to add to my library, but Free-Woman's ability to tell such a powerful tale in so small a package is amazing. The author died in 2010 and all proceeds from the book go toward a scholarship fund she established to help elementary students in Phoenix, Arizona go to college.