Allbums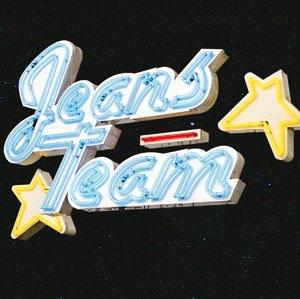 Jeans Team started life as a Berlin-based video art performance group, but they soon evolved into making electronic music for the masses. On Allbums, a collection of their best songs and previously unreleased material, I got a chance to sample almost ten years of Jeans Team's IDM that is as suitable for the club as for dancing by yourself in your bedroom.
"Faul 2" stars out the sampler with a very good, almost minimal beat, with Kraftwerk-esque vocal samples in the background and calm German vocals. It's clear from this track that Kraftwerk is an influence on Jeans Team, but they're not copying the German masters, either. This is something different, something very contemporary while still understanding the history of electronic music. On "Baby 3," a funky bass and '70s funk guitar lick start the song, and blend with synthesizer beats and an array of different little noises to make a quietly funky little dance song that stays in your head long after it's over.
"Keine Melodien," the best song on the sampler, has a pumping groove throughout that definitely made me want to get up and dance. I couldn't understand the literal meaning of the German lyrics, but when the talk-singing turns into a yell, the song gets intense in a way that you don't need to understand the words. I could definitely see dancing like crazy to this song at a party.
Thanks to Allbums, I discovered not only another band to put on my party playlists, but one to search out for everyday listens. The spirit of Kraftwerk is alive and well in Jeans Team, but they're giving the legends a run for their money when it comes to pure dancing grooves.