Laws Of Illusion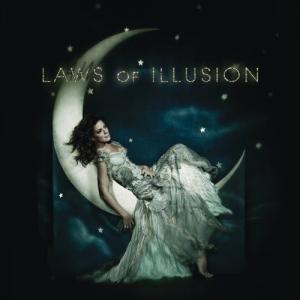 July 22, 1997 in Mansfield, Massachusetts (at what was then known as Great Woods), I had the pleasure of seeing an amazing group of women perform. Over the whir of blenders and drenched in Frappuccino, I got to hear bits and pieces of the likes of Tracy Chapman, Suzanne Vega, and Sarah McLachlan. But, of course, I was already a fan. I was lucky enough to have been at that first Lilith Fair tour and now, thirteen years later, I hope to be going again. Only this time I won't be wearing a green Starbucks apron.
It's been a while since Sarah McLachlan has released an album and Laws Of Illusion is worth the seven-year wait. Even Mr. Z (who makes fun of me for listening to what he deems "women's music") is a fan and we've been arguing about who gets to take the CD in the car to listen to. This is one of those albums that never makes you hit the "Skip" button on your CD player. Each and every track is wonderful. However, I particularly love "Loving You Is Easy," and can see that it's destined to be one of those classic Sarah McLachlan tunes that will stand the test of time.
If you're a longtime Sarah McLachlan fan, you probably ran out already and bought Laws Of Illusion. If you're new to her hauntingly beautiful voice, what are you waiting for?
Cross-posted at The Review Broads
Written by:
Zippy
, July 3rd 2010