The Meat Lover's Meatless Cookbook: Vegetarian Recipes Carnivores Will Devour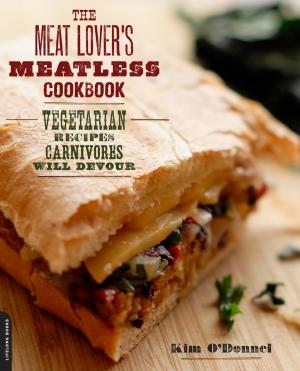 The recipes in The Meat Lover's Meatless Cookbook are very good. This cookbook is perfect for people who want to cut down on their meat consumption. Kim O'Donnel describes her motivation for writing this book as the realization that she and her family needed to cut down on their meat consumption for health and environmental reasons. O'Donnel is not a member of a vegetarian cult and does not want to recruit others. She wants to add delicious vegetarian recipes to the meat-heavy North American diet.
To that end, the recipes are organized into fifty-two menus, enough for one year of one meatless dinner each week, and the menus are grouped seasonally to reflect what is available in most regions of the U.S. during that time. Ingredients were selected with supermarket availability in mind so procuring organic virgin unicorn hair is not necessary. The book includes resources for the few items that may not be in the supermarket as well as more readily available substitutes.
People who have experience cooking vegetarian food will be familiar with many of the dishes included in this cookbook, but everyone could benefit from the section, "Kitchen Tricks for Your Sleeve." "Metric Conversions" and "Resources" are two more universally useful sections in the book. O'Donnel has a folksy writing style and trusts the reader to use ingredients that they have and like, as exemplified in asides about her differences with her husband about the use of sugar in cornbread and noting that home cooks should use their preferences as a guide.
This book offers useful tools to expand one's cooking repertoire. For example, one menu features ways to cook beans and rice, with varied seasonings for white beans, black beans and pinto or kidney beans, essentially explaining what flavors typically work well with different varieties of beans. This is the kind of information that the reader can build on, and makes this the perfect cookbook for people who are learning to cook. The quibbles I have with the cookbook are that it lacks total cooking and prep times and, as a result, takes some consideration to determine which are the best school-night meals.