Mojo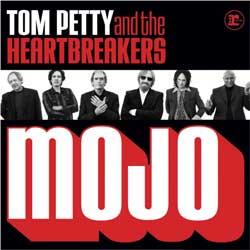 Think of the word mojo in the classic sense (energy and zest for life) before Jim Morrison distorted it, and it's really the best adjective to describe this album. Having listened to Tom Petty—with and sans the Heartbreakers—since high school, I have to agree with fellow fans that the guy just doesn't make bad music.
Like many an artist going through major life changes—divorce, having a child grow into an adult, a new marriage—music tends to be worn on his sleeve. While his releases have varied a great deal in the past fifteen years or so—contrast the mellowness of his solo album Wildflowers with the sad, longing lyrics of the tracks from She's The One (a soundtrack from an Ed Burns movie), to the pissed-off rants on The Last DJ—it's been a long time since he's put out songs with any real, well, mojo. Needless to say, this listener is glad he has it back. The lyrics seem to come from one who has loved, lost, toughened up, and loved again.
Not one of the fifteen tracks on Mojo disappoints. Some, like "Jefferson Jericho Blues," "I Should Have Known It," and guitar-heavy "Running Man's Bible," have echoes of classics like "American Girl" and "Refugee," but don't sound the least bit recycled. Likewise, there are lyrics in songs like "The Trip to Pirate's Cove" that have the trademark Tom Petty trait of nearly making sense, but then failing to (think "Mary Jane's Last Dance"). I don't normally care for rock artists attempting reggae, but even the track "Don't Pull Me Over," with its slightly sad riffs, is done in good taste. And no Tom Petty album could be complete without honest, slightly tear-jerking songs about love and longing, and "No Reason to Cry" and "Lover's Touch," while musically quite different, fit that bill.
In sum, don't download it song by song. Longtime fans will want this album in its entirety.