Personal Moments in the Lives of Victorian Women: Selections from Their Autobiographies (Book 1)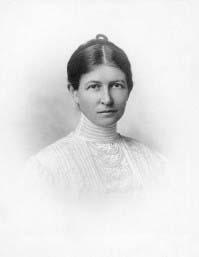 I have to admit that when I received my copy of Personal Moments in the Lives of Victorian Women, I wasn't exactly excited to snuggle up and read it from start to finish. The cover art is not particularly appealing, as it depicts an antique black and white photo of a rather serious and unhappy looking woman, and makes the book look about as inviting as a textbook. However, as I read the preface I quickly realized Abigail Burnham Bloom's compilation of Victorian women's autobiographies would be more interesting and revealing than I had originally expected.
In the preface, Gina Luria Walker, a professor of women's studies at The New School, writes, "women do not have formal tradition of writing about themselves because they have long been considered unreliable and potentially disruptive." Walker goes on to point out that "Bloom's scholarly production...demonstrates the compelling need of women from disparate parts of that culture to tell their stories, despite the prevailing cultural mores that a woman not have an inner life or unusual adventures to write about." This collection was like a Victorian Vagina Monologues—well, minus the orgasms.
The autobiographical selections of women like Elizabeth Barrett and Frances Hodgson Burnett are categorized by subject—such as youth, marriage, and career. Many selections from this book made me grateful to live in a modern America, where most women are developed to be more than just attractive wives. In the Victorian era "girls were encouraged to learn languages, dancing, art, geography, music, and other subjects that would make them attractive to potential husbands. Generally speaking, parents wanted their daughters to be cultured, but not to be intellectuals." We have come a long way since then, and Bloom's collection gives us a look at just how much we've evolved.
After finishing the book, I learned the woman on the cover is actually Bloom's grandmother, Grace Isabelle Clarke. It important that the voices of women like Grace are heard because they are an essential part of feminist history. Women's studies professors, add this to your curriculum; it captures a time in women's history that is not often examined.
I found Personal Moments in the Lives of Victorian Women rather difficult to get through (and I can't say I'm going to pick up Book 2), but let's be honest: no one really chooses to read a textbook in her spare time. Nevertheless, its worth taking a look at. Bloom obviously put a great deal of passion into her research of Victorian women, and I believe it would make a valuable addition to anyone's library.