The Tricking of Freya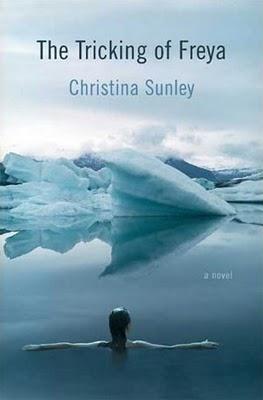 The Tricking of Freya is a multi-generational family story narrated by a girl named Freya Morris, following her life from early childhood through middle age. Freya grows up in suburban Connecticut, but her heart lives in a small village called Gimli, the Canadian settlement of her Icelandic ancestors. In Gimli, her family is revered as the descendants of two of Iceland's best-loved poets. Freya learns early that Icelanders love words so much that many immigrants carried heavy books in their suitcases as their only belongings. She grows to love words as well, hoping to become a writer in the tradition of her family.
As an adult, Freya lives in New York and is composing a series of letters to the as yet unknown cousin she is desperately seeking. The story of her life is recalled through the events of the family past to present, much as one would update an out of town relative on all the gossip from back home. We see a tragedy that will shape the future of the entire family, as well as lead to Freya's uncovering a long buried secret that she must try to solve by retracing her steps through the past. The story moves from the history of the immigrant settlers of Gimli to that of the descendants of those who stayed in Iceland, and is rich with the folklore, dialect, and culture of the country.
The story carries you along with Freya through her adventures, with beautiful descriptions of Iceland and its inhabitants, as well as poignant descriptions of family members lost and sought. The "tricking" referred to in the title is a mystery at the core of the story, which the reader solves along with Freya, coming each to their own conclusions about what may be real, what may be believed, and which of those is closer to the truth.